Overview of Services
The Phenomics Australia Histopathology and Slide Scanning Service provides systematic necropsy and histopathology services
to biomedical researchers across Australia for the evaluation and phenotyping of modified, treated or genetically engineered mice at all developmental stages.
The specialist services are delivered by a team of experienced medical and veterinary
pathologists, and mouse pathobiologists , to provide comprehensive necropsy and evaluation
procedures.
We have a standard first line phenotyping protocol to evaluate genetically modified strains. Our procedures are designed to provide a thorough, first line approach assessing the entire animal.
The necropsy standard operating procedures, and the histopathology/scoring protocols were established with the assistance of consultant Pathologists, and are based on International Mouse Phenotyping Resource of Standardised Screens
This is a Histopathology and experimental animal tissue pathology service, NOT a Histology Service.
For all Histopathology requests, please contact the service on 03 83448044 or email t.cardamone@unimelb.edu.au
For more information about Phenomics Australia visit: https://phenomicsaustralia.org.au/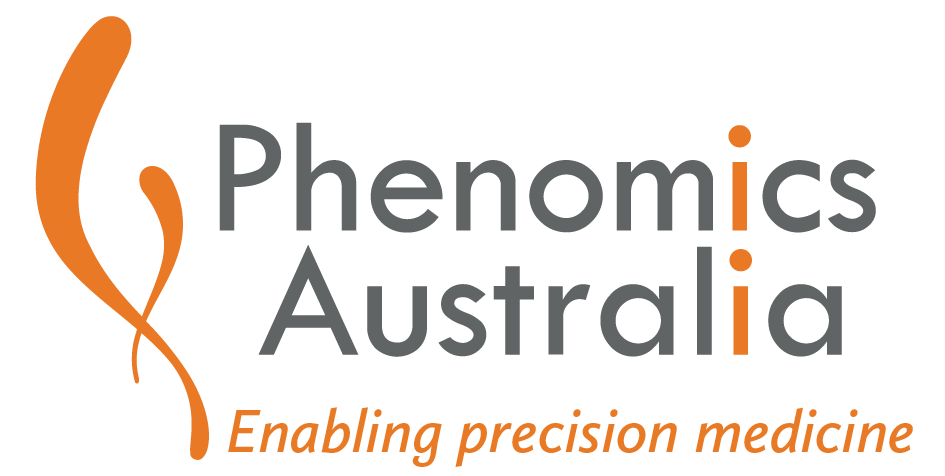 Leadership
Location and hours of operation
Hours
Location

Monday-Friday
8.30am-5.00pm


Level 2 E236
Department of Anatomy & Physiology(East wing) Medical Building
Grattan Street
Parkville 3010



Links and Resources
Terms and Conditions
Phenomics Australia Histopathology and Slide Scanning Service Terms and Conditions
Parties: The attached quote and these terms and conditions (Contract) are the entire agreement between the Requester (and if applicable your Organisation) (You or Your) and The University of Melbourne (ABN 84 002 705 224) (we, our, us or UoM) in respect of the Service. By approving the quote for this Contract via iLabs you confirm you (and if applicable your Organisation) agree to the Contract. To the extent You are authorized to enter into this Contract on behalf of Your Organisation we consent to you entering into this Contract as their agent, however you remain responsible for all obligations on You under this Contract unless and until we have a direct binding agreement with Your Organisation in relation to this Contract.
Services: UoM will perform the Services on the terms and conditions of this Contract, in a proper professional manner and provide the Deliverables within a reasonable period of time.
Your Materials: You must provide Materials to UoM that are fit for the purpose of providing the Services and deliver them as instructed by us.
Payment: You must pay UoM the Extended Price set out in this quotation and invoices issued to you. Amounts owed must be paid within 30 days of receipt of the invoice.
Background Intellectual Property: Each Party:

agrees that it will not have any claim, ownership or interest in the other Party's Background Intellectual Property (BIP) or Improvements in such BIP; and
grants the other Party a non-exclusive, royalty-free licence for the use of any BIP made available by the granting Party for the purpose of carrying out the Services.

Knowledge use: In addition, You acknowledge that UoM:

will use its existing knowledge and skills to perform the Services;
UoM may further develop its knowledge and skills while performing these Services; and
UoM can use such general knowledge and skills to provide the same or similar services for other customers.

IP in the Materials: Ownership of IP in the Materials remains unchanged by this Contract. You grant UoM a non-exclusive, royalty-free licence to use the Materials and any IP subsisting in or in relation to the Materials for the purpose of carrying out the Services. You warrant that:

You are entitled to make the Materials and any IP subsisting in or in relation to the Materials available to UoM on the terms of this Agreement; and
UoM's use of the Materials in accordance with this Agreement will not infringe the IP of any third party, including any IP in CRISPR Technology.

IP in the Deliverables: Subject to us receiving all payments under this Contract in full, the rights to all Deliverables (including IP in the Deliverables) shall vest in You.
Slide scanning data: To the extent Deliverables include images or data from slide scanning You are responsible for collecting and storing the generated data. To the extent you use the Phenomics Australia online slide management system (SlideCenter) to capture images or data this is at your sole risk and UoM is not responsible for any loss of images or data we store for You.
Warranty: UoM warrants that it will carry out the Services according to proper professional standards. Except for the warranty in this clause, UoM does not make any warranties regarding the Services or the Deliverables. All other warranties, including without limitation those of merchantability, fitness for a particular purpose, or that the supply of the Services, the use of the Deliverables, or the use of any other materials created pursuant to this Contract will not infringe any IP rights of a third party, are excluded. You use the Deliverables at its own risk.
Limitation of liability: To the extent permitted by law, UoM has no liability under or in connection with this Contract (including in relation to any use of our premises, or any liability for consequential loss, loss of profit, property damage or personal injury) other than as set out in clause 10 and this clause 11. Where liability cannot be excluded it is limited, at UoM's option, to re-performing the Services or paying you the cost of having the services re-performed. The cost to UoM under this clause shall not exceed the payment received by UoM under this Contract.
Confidentiality: When receiving Confidential Information (CI), the party receiving CI (Receiving Party) of the other party (Disclosing Party) must:

keep all CI of the Disclosing Party confidential, unless strictly required otherwise by law;
not use CI other than for the providing or receiving of the Services, as otherwise contemplated by this Contract, or as consented to by the Disclosing Party in writing.

CI exclusions: CI excludes, or as the case requires, ceases to include information, which is, or becomes:

available to the public at or after the date of its disclosure to the Receiving Party otherwise than through the default of the Receiving Party;
properly in the possession of the Receiving Party otherwise than by prior confidential disclosure from the Disclosing Party;
demonstrated by the Receiving Party to be independently developed by an employee or agent of the Receiving Party having no knowledge of such information which is the subject of the disclosure.

Privacy: Both parties must, in connection with the Services, comply with the Privacy and Data Protection Act 2014 (Vic) and the Information Privacy Principles contained in that Act, the Health Records Act 2001 (Vic) and the Health Privacy Principles contained in that Act, and any approved privacy code that applies to either of the parties.
Return of CI: At the termination or expiration of this Contract or upon the written request of the Disclosing Party, the Receiving Party must return to the Disclosing Party any documents originating from the Disclosing Party which embody CI.
Slide scanner preconditions: To the extent the Services involve Your use of the side scanner on our premises you must (at your own cost):

complete any training that UoM considers necessary;
organise and meet any requirements for you to be authorised to access the Medical Building 181;
comply with UoM's workplace health and safety requirements;
comply with any reasonable directions of UoM staff regarding the facilities and the equipment;
not cause any damage to any property (including the slide scanning equipment) or interfere with other users of UoM's premises.

Slide scanner bookings: Subject to clause 16, slide scanner bookings can be made through the iLab booking system Phenomics Australia Histopathology & Slide Scanning Service. There is no after hours or weekend access to the slide scanners.
Term and termination: This Contract commences on the date you confirm approval of the quotation and ends when it is validly terminated. Either party may terminate this Contract on at least 30 days written notice.
Acknowledgement policy: You must provide appropriate acknowledgement of UoM for any images or results obtained through the Services in resultant publications in a manner approved by UoM. You must not, however, use the Deliverables for any promotional purposes or in a way which implies, or may imply, UoM's endorsement of any product or service.
Indemnity: You indemnify UoM against any losses, liabilities, costs, charges or expenses and all interest, penalties and legal costs (calculated on a full indemnity basis) and all other reasonable professional costs and expenses suffered or incurred by UoM arising out of or in connection with:

damage to or loss of any property or injury to or death of any person (including other users of UoM premises) caused or contributed to by Your act, omission, negligence or default; or
any claim made against UoM by a third party for actual or alleged infringement of a third party's IP arising out of or in connection with UoM's use of the Materials in accordance with this Contract.

Definitions and interpretation: Unless the contrary intention appears, in this Contract:
Extended Price is as identified in this quotation.
Background Intellectual Property and BIP each mean IP owned or controlled by a Party, including IP developed prior to or independently of this Contract, which the Party determines, in its sole discretion, to make available for the carrying out of the Services.
Confidential Information and CI each include all unpatented inventions, ideas, know-how, concepts, trade secrets, processes, techniques, software, products and all other IP, financial and business information and all other commercially valuable information of the Disclosing Party which the Disclosing Party regards as confidential to it, or which is evident by its nature to be confidential.
CRISPR Technology means the use of Clustered Regularly Interspaced Short Palindromic Repeats (CRISPR) Cas systems to edit an organism's genome.
Deliverables means the reports and other materials embodying data, results and other information produced in and for the Services.
Improvement means any improvement, advancement, modification, adaptation or the like arising from a Party's use of BIP.
Intellectual Property and IP each mean all rights resulting from intellectual activity whether capable of protection by statute, common law or in equity and including copyright, discoveries, inventions, patent rights, registered and unregistered trademarks, design rights, circuit layouts and plant varieties and all rights and interests of a like nature including but not limited to methods and techniques, together with any documentation relating to such rights and interests.
Materials means the materials (whether of a biological, chemical, mechanical or other nature), related information and data supplied by You so that UoM can provide the Services.
Parties means the parties to this Contract and Party means any one of them.
Services means the histopathology testing and analysis services or slide scanning services (either self-scanning (subject to clause 16 and 17) or UoM staff-scanning) requested by You from time to time through UoM's Phenomics Australia Histopathology and Slide Scanning Service.
Your Organisation, where applicable to Your Contract, is an entity you are entering into this Contract on behalf of (and you warrant will comply with all of Your obligations under this Contract).